https://myblog.de/i.am.chinese

Gratis bloggen bei
myblog.de


Shelly
Werbung
glad to hear from you again
I'm happy that you phone me tonight, it's a pity that we can't talk to each other, perhaps something wrong with the line.
I find your home in Google Earth, and we paint some eggs. I want to upload some photos on the your album, but I can't enter the site.
My skype user name is: lcy_fs
From 7-15, I begin my summer holiday, I will stay home.
send a card
I send a card to you at May7, the postman said it need 25 work days before you got it, it takes so long, maybe at June
i'm sorry.
I am sorry I haven't answered your phone yesterday evening. Because I haven't brought my mobile with me, we went to swim. We are in May Day, the International Labor Day; we have vacation for three days.
My daughter and I are making birthday card for you, how long will a letter or a parcel sand to Germany? Is this address right? It's copy from your card:
Elisa Vales
Waldweg 26
01968 Senftenberg
OT GroBkoschen
Brandenburg
Germany
visit the exhibit
Last week, my daughter and I view an exhibit of Olympic souvenir. we saw many kinds of medal、mascot、torch、stamp. My daughter was interested in the souvenirs of Munich and Berlin. Because the first torch relay took place in the 1936, Berlin. And she read a story happened in Munich. The story was written by Erich Kastner. The story's name is Das doppehe Lotkhen. This book was my father gave me when I was a child. I liked it very much too. At last, my daughter happily held the torch of 2008 Beijing Olympic game.
The photos are not so clear, because they are taken by my daughter.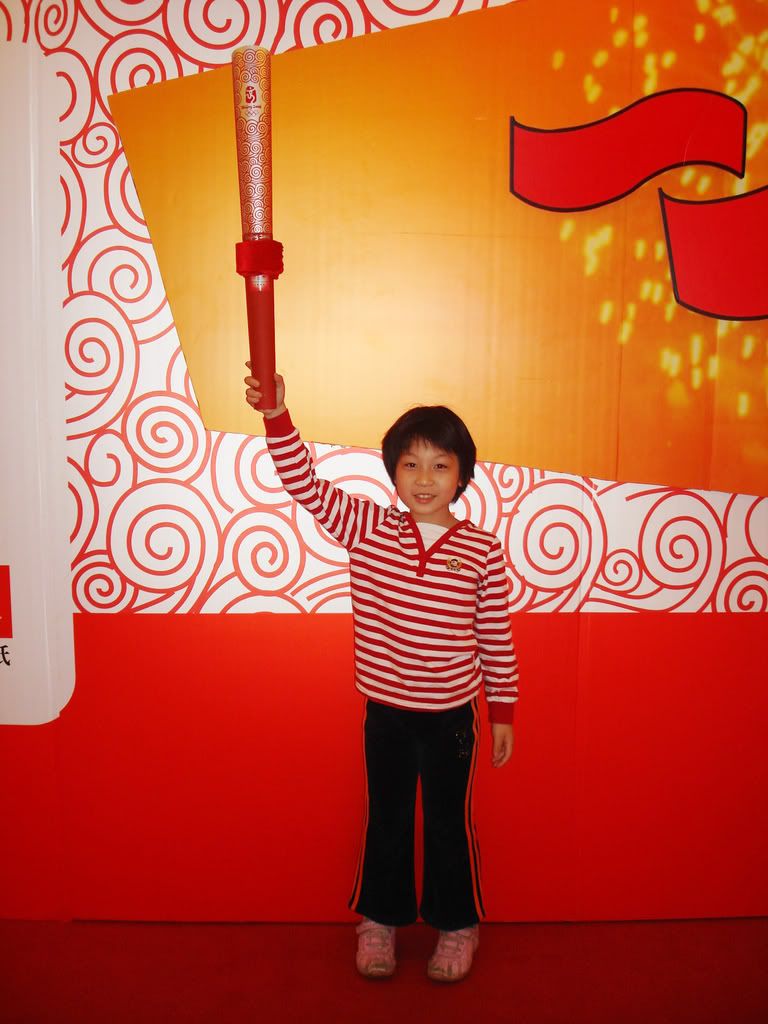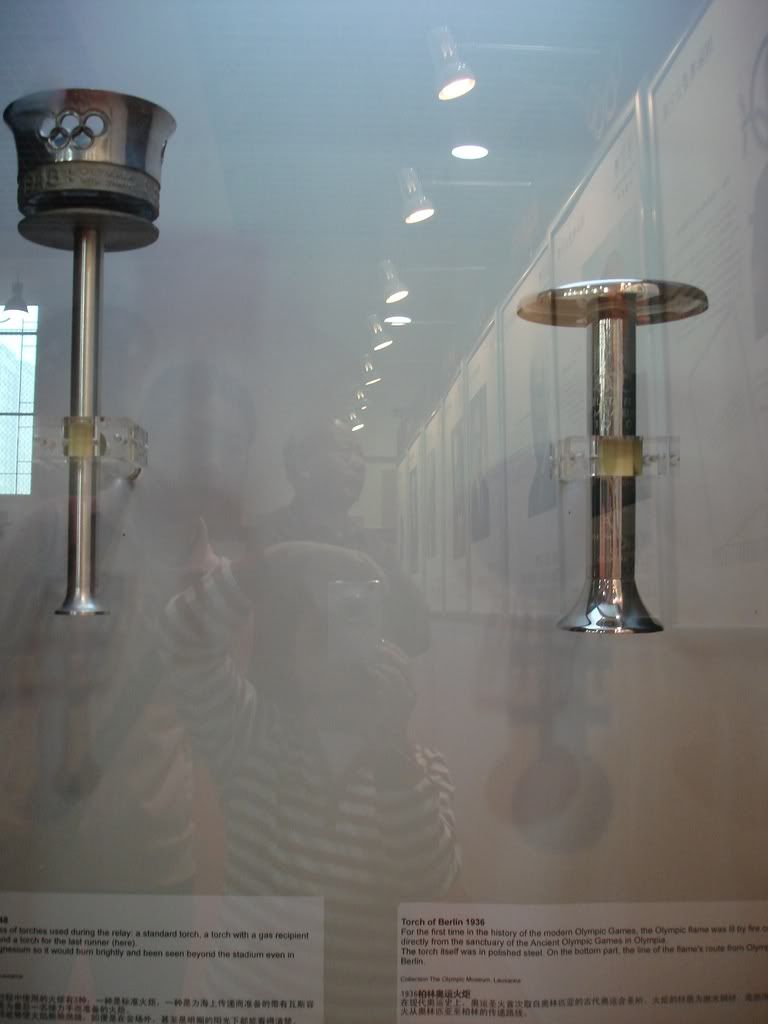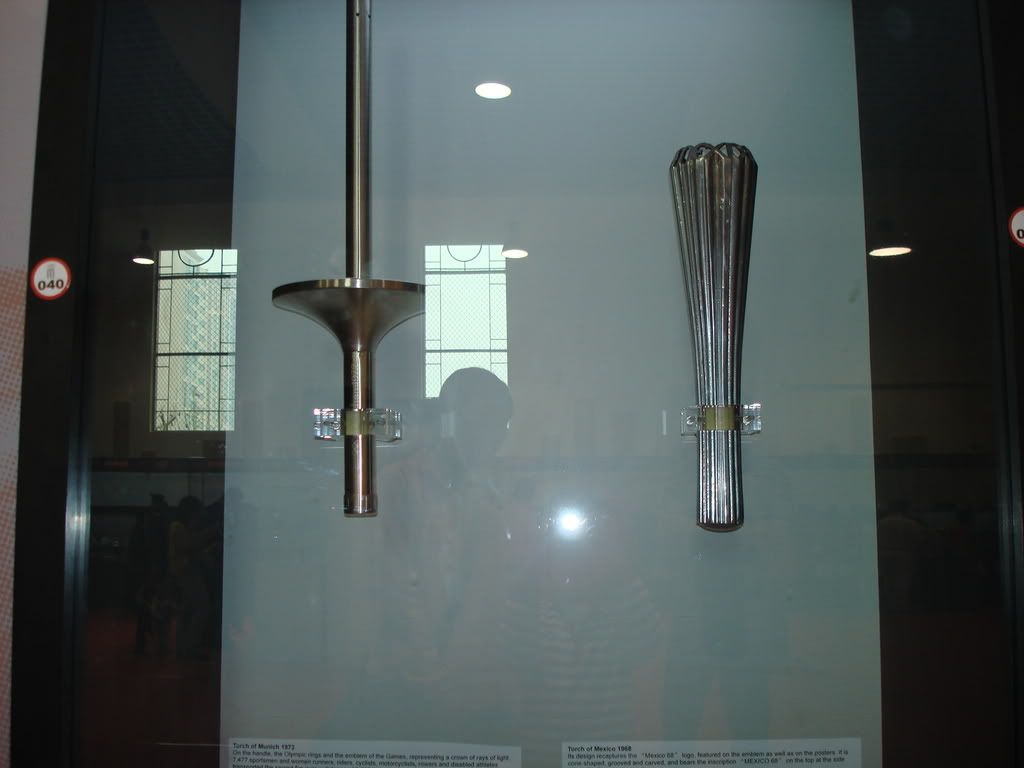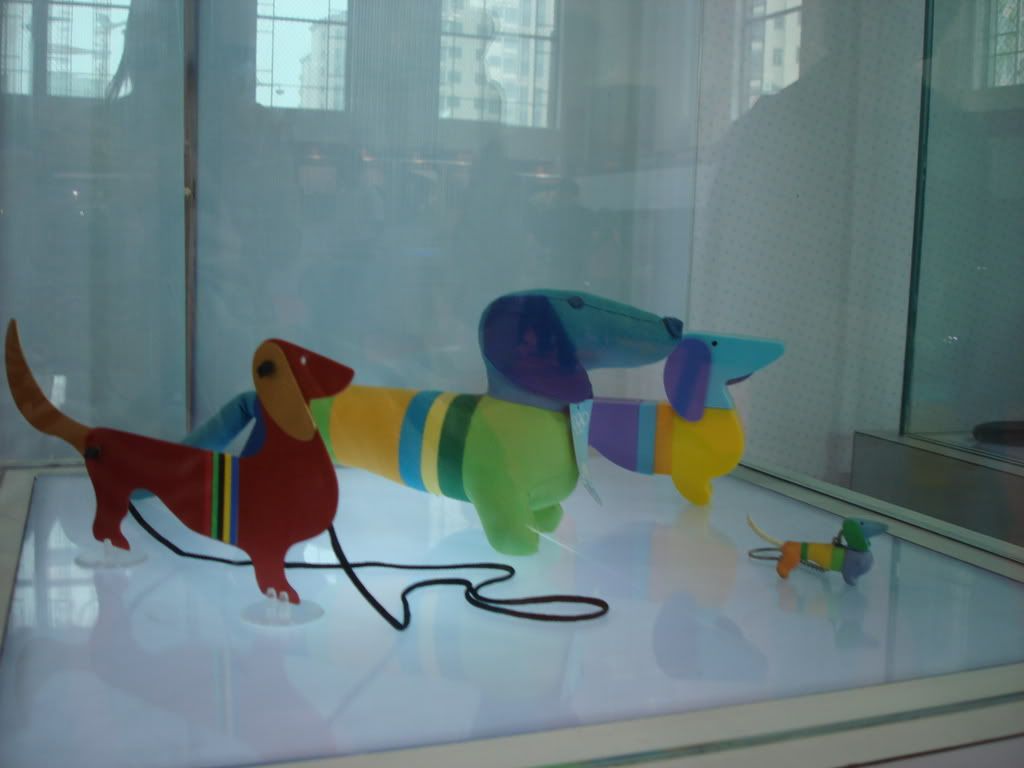 my photo
these photos were taken on the summer holliday in 2007,when i was traveling in Jiangxi province,i was wearing the cloth of Miao minority,their silver accessaries are very beautiful.but my shoes were funny!
i add memory to my computer to 2G,my computer is much faster than before.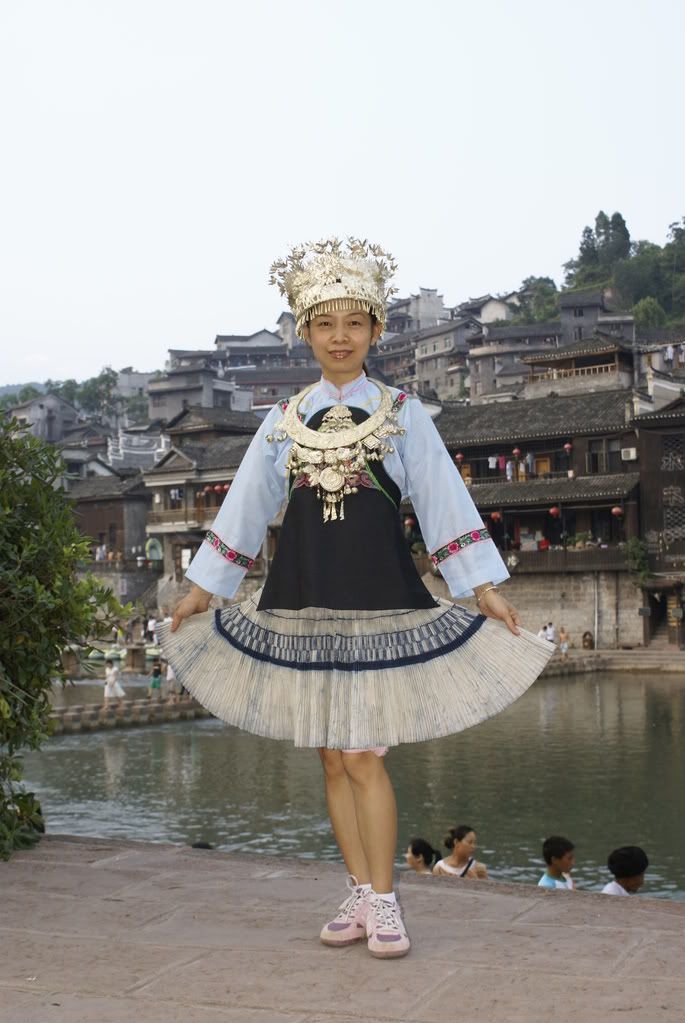 nice to hear your voice
i like your pictures,like your family,like your hometown,everythig in the photos.
last weekend,my daughter and i went to pick strawberry,vrey nice! wish you can eat some.
and this furesday is 清明节Qingming festival ,Chinese must go to their grandparent's tomb to pay respect.
can you write down how to paint eggs ?i want to make some with my daughter.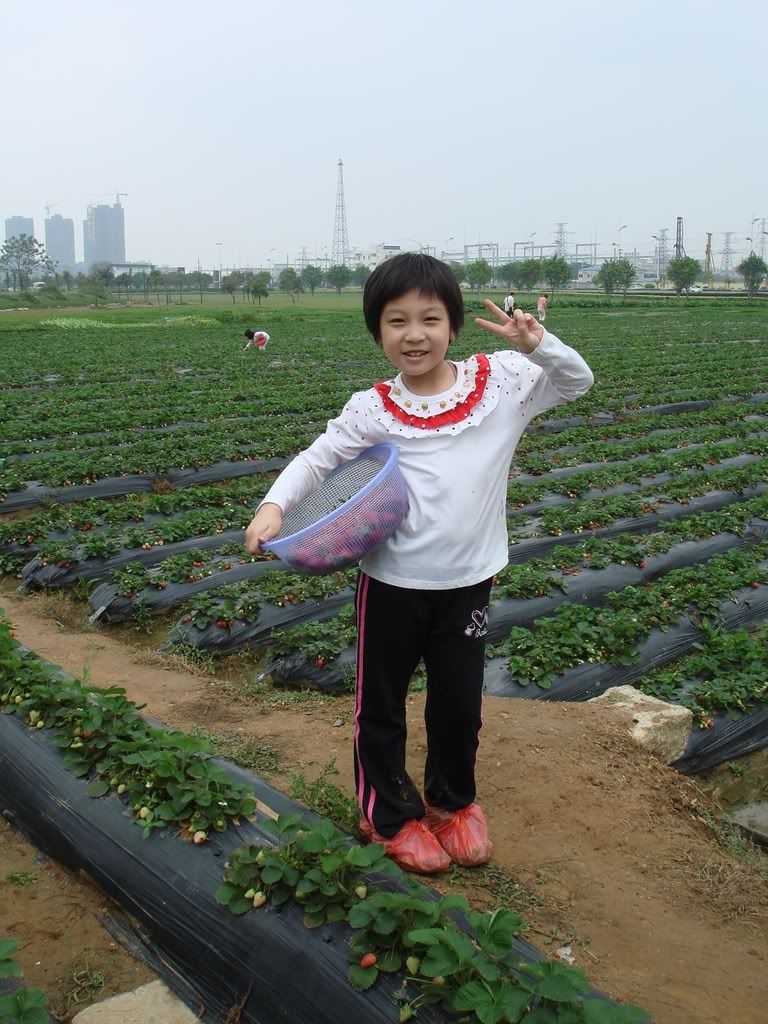 ride on a two-people bicycle
where is your new video?i want to see it but i'can find it. and i like your new photos very much.
in china ,spring is coming,the trees are sprouting.last sunday,i brought my daughter to the "thousand lamp" lake to find spring.we rode
on a bicycle built for two around the lake.it's our first time to try ,we were both excited,it's great.we decided to try a bicycle built for three the next time.but i forgot to take some photos.
[eine Seite weiter]
s